Curly Leaf Dock, Rumex crispus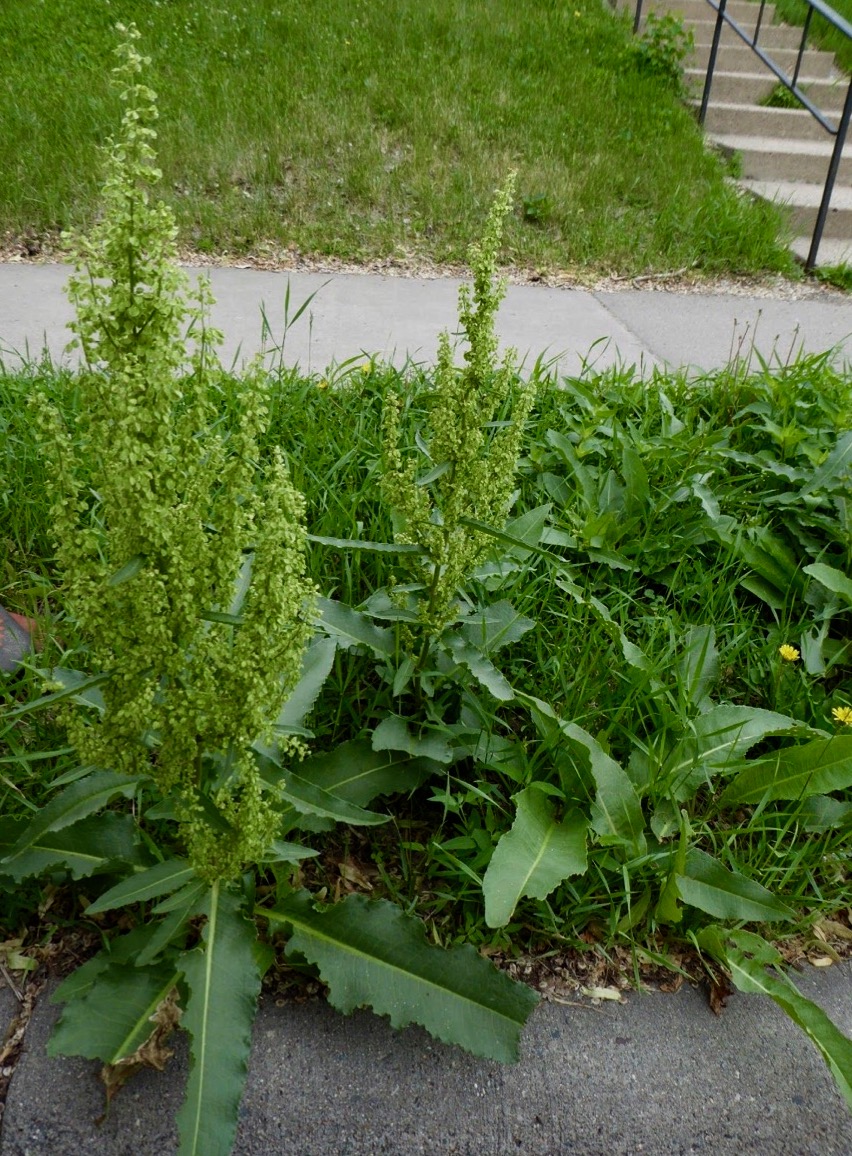 This ubiquitous plant is one you want to get to know.  Here is a view of a patch on a boulevard, with seed beginning to ripen.  If you catch it early enough– plants with sufficient moisture supply and leaves recently unfurled–you can eat it!  With our recent rain I have found it quite satisfying to pull, even without disturbing the soil. The trick is to grasp the stalk at ground or slightly below, with a steady, firm pressure as you pull.  Ah, when that full 12" or longer root stalk pulls free from your soil, you can smile and whoop "Wahoo!" As this first set of views show, if you don't catch it before the seed is distributed, you are in for a long battle over several years of pulling seedlings.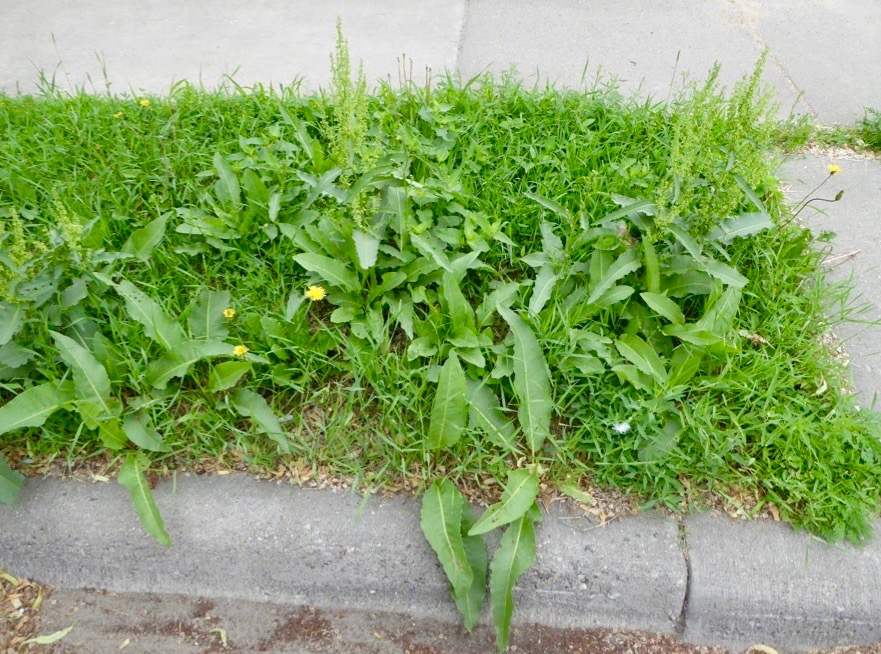 It can be found in the most mature natural plantings, as its seeds drift down and find the smallest amount of bare soil. Never give up looking for this invader. Let me know what you think of the taste. For more details go to our local author, Samuel Thayer's Nature's Garden : A Guide to Identifying, Harvesting, and Preparing Edible Wild Plants, Forager's Harvest, March 2010.

NOTE:  The channel lock pliers, mentioned in a previous post, will facilitate your ease of pulling, especially when dealing with a larger population.
– Douglas Owens-Pike, Metro Blooms Sustainable Landcare Expert