I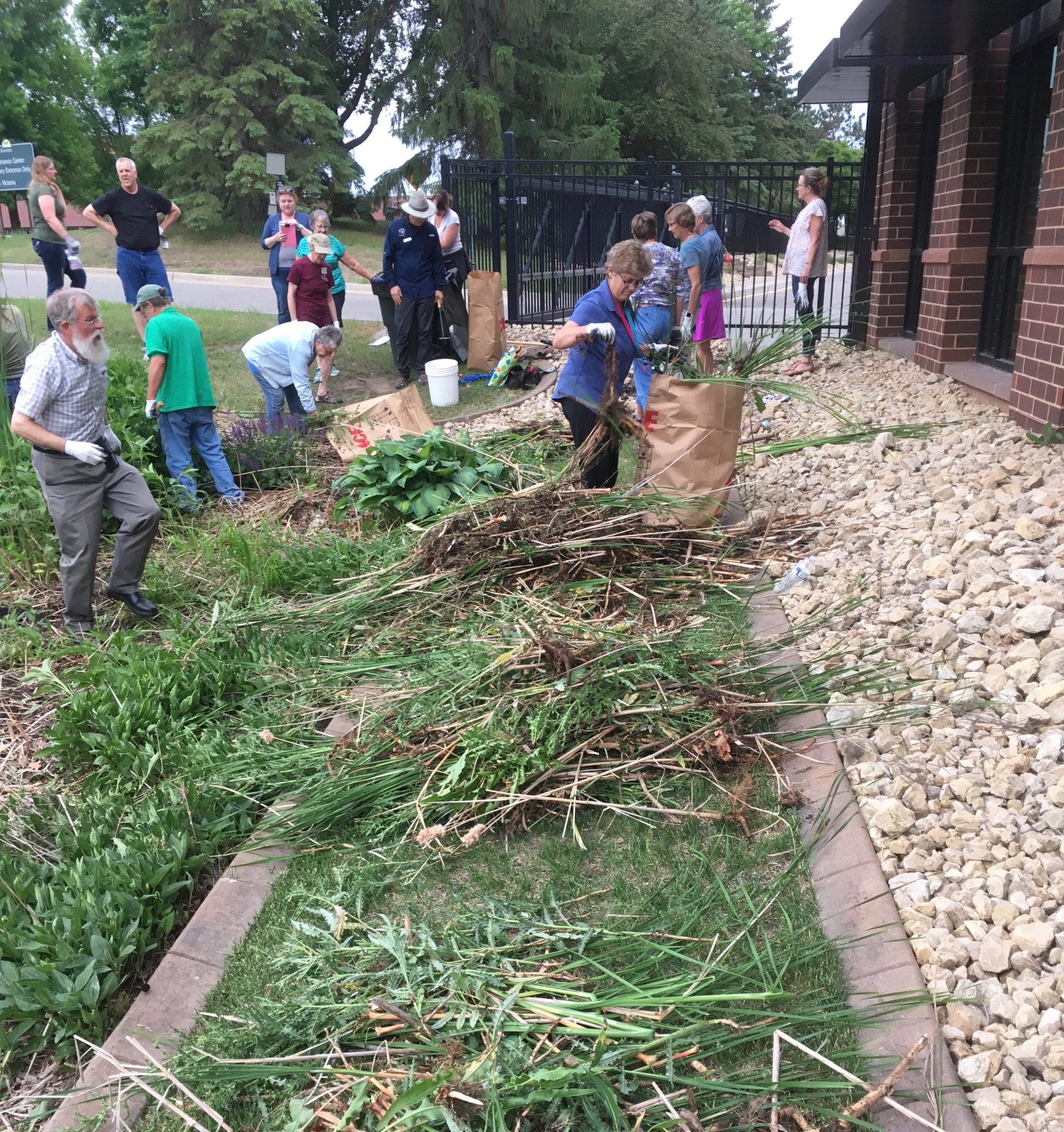 n a raingarden, there will always be weeding, but you can make it easier on yourself if you have good timing and the right tools.
That was one of the main messages at the first session of Sustainable Landcare: Raingarden Maintenance, a three-part workshop series organized by Metro Blooms' Blue Thumb organization. The workshop was held at the Shoreview Maintenance Center, where participants started off in the classroom before going outside to a large raingarden, where they weeded. And weeded. A lot.
It was led by Douglas Owens-Pike, Metro Blooms' sustainable landcare expert, who showed that the best tool for creeping thistle can be a simple pair of scissors that you use to cut away the green as it emerges. Or that a pair of channel lock pliers, often used in plumbing, makes getting the roots out much easier when pulling tree seedlings.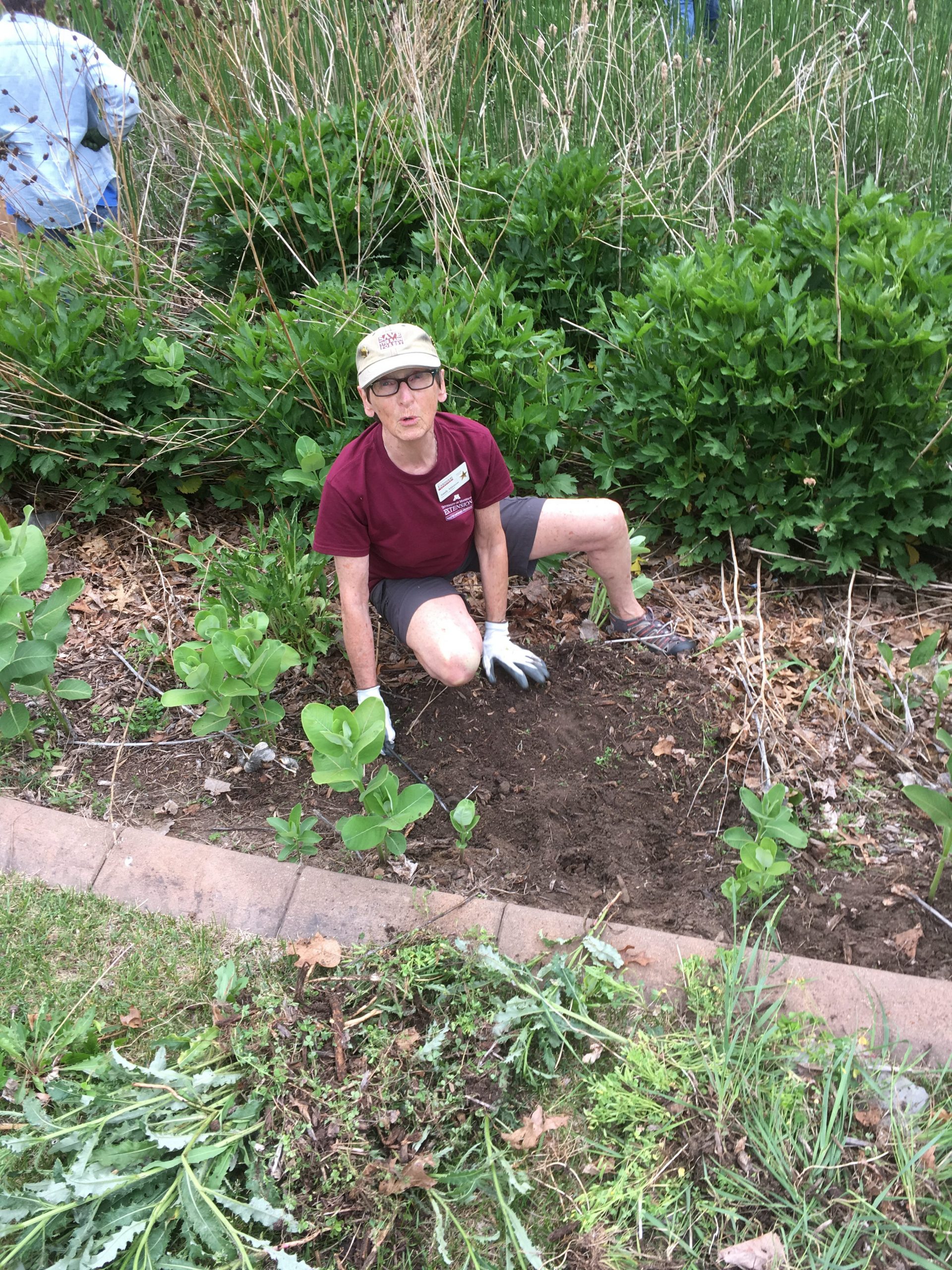 But the main focus was the hands-on work outside where, almost immediately, Owens-Pike demonstrated the channel lock pliers' efficacy by pulling out a very long-rooted Siberian elm seedling, and holding it aloft victoriously. There were a lot of tools available for participants to try as they weeded. Owens-Pike identified different plants and gave tips on how to deal with them.
Participants also shared knowledge and experience from their own experience. Kathy Jantzen had a raingarden installed by Metro Blooms four years ago to divert runoff from her garage and driveway. "By July, we're overwhelmed," she said. "We can't get in." She took the workshop to help solve this problem.
This series is sponsored by Rice Creek Watershed District, the cities of Shoreview and Fridley, and the Coon Creek Watershed District. The workshops are scheduled at different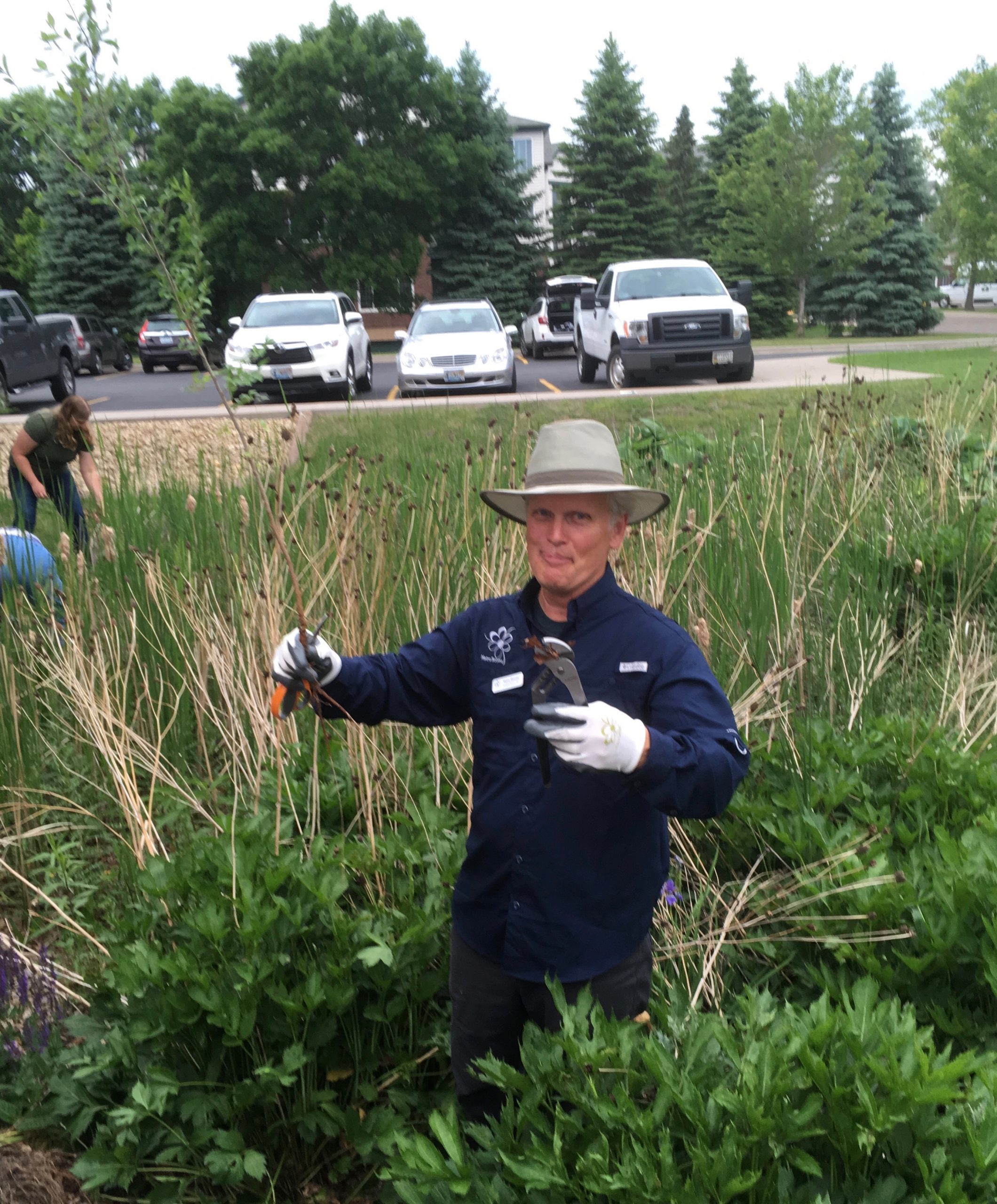 times in the growing season.
— Aleli Balagtas, Metro Blooms Reporter