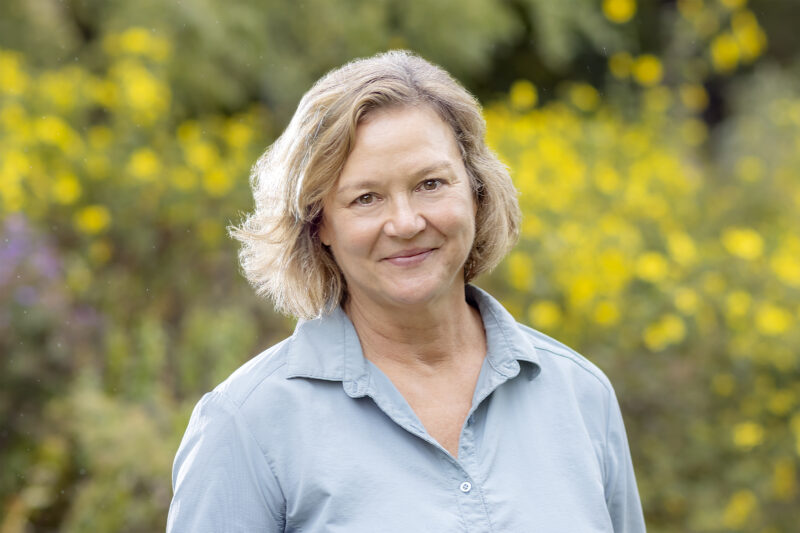 Rebecca Rice, the Metro Blooms President and Executive Director, has decided to step back to direct the organization's Blue Thumb program effective May 9, 2022. Laura Scholl, formerly Associate Director and Director of Fund Development, assumes the role of President and Executive Director.
"It is an exciting time at Metro Blooms as our organization continues to grow," Rice said. "In recent years, our Blue Thumb program has joined in partnership with the Board of Water and Soil Resources' Lawns to Legumes program with the lofty goal of supporting a movement across Minnesota to protect pollinator populations. The rusty patched bumble bee and many pollinator populations are at risk unless we change the way we manage our landscapes. I am grateful to the board and staff of Metro Blooms for giving me the opportunity to focus my time on helping to build this effort across our state."
As Executive Director, Rice has played a critical role in leading Metro Blooms through significant growth and outreach as the organization has transitioned from a focus on community gardening to creating resilient landscapes, clean watersheds, and embracing the values of equity and inclusion to solve environmental challenges. During her tenure, Metro Blooms has received multiple awards for citizen engagement, environmental initiatives, environmental excellence, and work with neighborhoods throughout the Metro area. Rice's legacy includes a team-based work culture, a commitment to community engagement and cultivating partnership-based work.
"Becky has been a mentor to many, and her influence has made an indelible impact on professionals at the organization and on our mission work," said Carol Kuechler, Chair of the Metro Blooms Board of Directors. "On behalf of the entire Board of Directors, I want to express our deep gratitude to her for all she's done for the growth and development of Metro Blooms and the advancement of our work to support social and environmental justice in service to our mission."