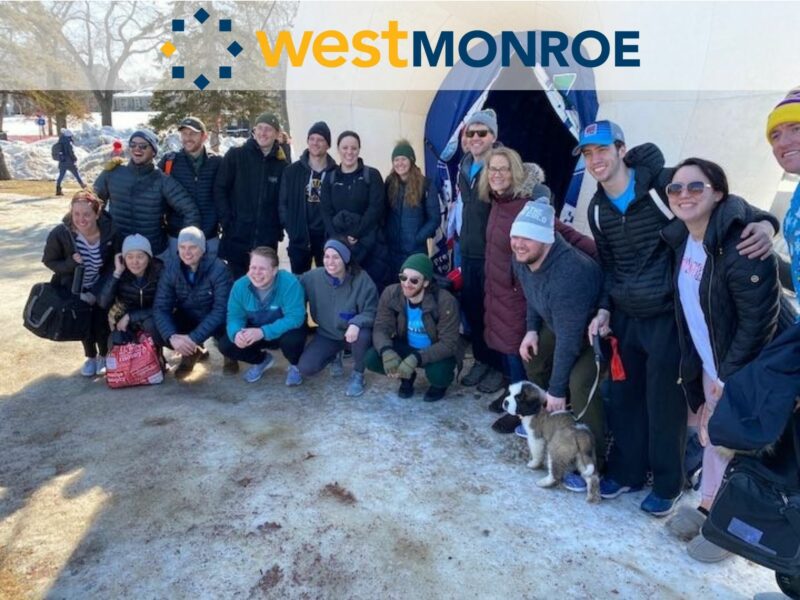 Developing the next generation of leaders is part of West Monroe's mission, and it's one reason the digital and business consulting firm supports Metro Blooms' Sustainable Landcare Training program to develop a skilled green infrastructure workforce for the future.
West Monroe works to deliver digital solutions in diverse fields, from helping a healthcare system establish a strategy for becoming a digital leader to modernizing a water utility's delivery system to helping a bank recover from a ransomware attack. West Monroe has grown in two decades from a small Chicago-based startup to a nationwide presence with nine offices across the country.
West Monroe's work in Minnesota focuses on health care systems, consumer and industrial products, and private equity, with more than 130 employees based in its North Loop office in downtown Minneapolis. This employee-owned firm has been recognized in several "best places to work" rankings regionally and nationally, including Minneapolis' Star-Tribune and Fortune magazine.
Social responsibility has long been part of the company culture. Tom Ewers, who leads the Minneapolis office, says, "When our people evaluate how they can contribute, they seek out how they can support not only our internal culture and community, but also the external community." This could include serving on a board, direct financial sponsorship, pro bono consulting, or helping fundraise for causes that employees are passionate about.
West Monroe locally supports organizations that focus on developing leadership among youth and access to opportunities, according to Ewers, making for a good fit with the Sustainable Landcare Training program. This program targets youth and young adults in communities that lack access to quality training programs and trains participants in installing and caring for raingardens and other green infrastructure; Ewers added that he also liked Metro Blooms' sustainability orientation.
The future is promising. Ewers says West Monroe will be rolling out a new philanthropic strategy for 2022.
"We're fortunate to work with some of the greatest clients in the world and do some of the most innovative, engaging, challenging work, and that leads to a lot of opportunity," he says. "The firm is a high-growth environment in scale and size. This provides opportunity for us to give back and have a bigger sense of purpose."
---
Interested in sponsoring our work? Here are details on programs you can sponsor.